Ola

Ola is our newest addition to Spirit Shepherds.  She is an 8 week old black
and sable long coat with beautiful markings that will change dramatically as
she matures.  She has a sweet and loyal temperament, following me around the
house and yard and resting between my feet.  Ola craves attention and loves any
and all petting as often as she can get it.  She is very playful and tries to play with
several toys all at once, which doesn't really work very well because she can never
make up her mind which toy she wants.  But, it does keep her busy!!
Keep watching for her monthly photos…you'll be amazed how much she changes.
3 Months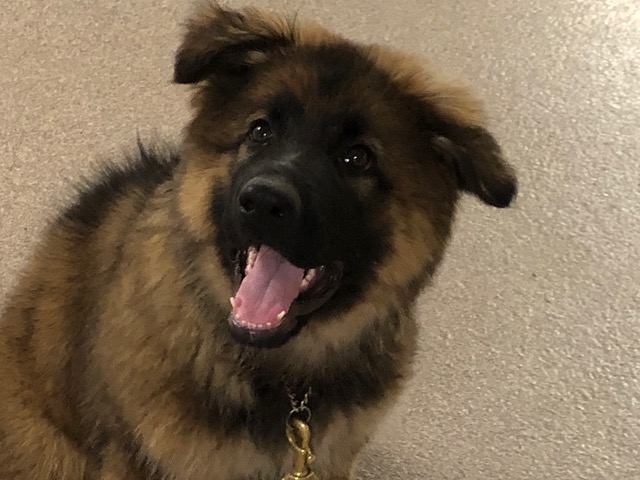 5 Months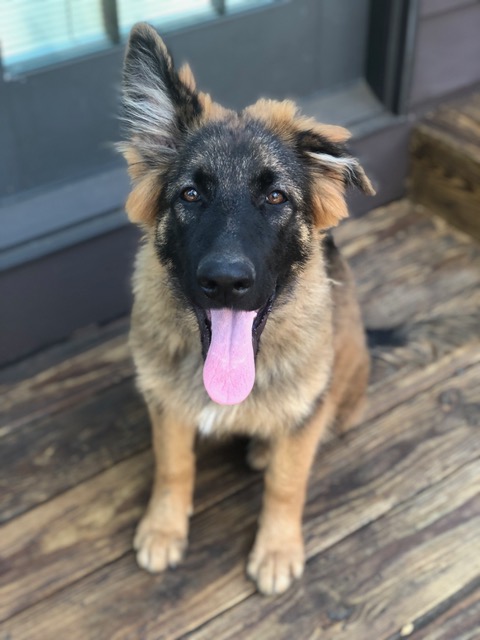 Ola passed her AKC Star Puppy test!!!
6 Months
10 months

Ola's 10 month update
Ola is definitely the party girl of the pack here at Spirit Shepherds! She loves to have everyone chase her around the yard for the pure joy of running. She will play with every one of the 9 dogs here, along with all the dogs that come for play groups here. She accepts everybody as her friend. Her favorite game to play with humans is the Chuck-It ball, which she will retrieve as long as you can throw it. Her BFF is a chocolate lab named Molly. When they play together both usually end up wet and muddy from every puddle they can find, but happy beyond words. Ola achieved her Canine Good Citizen title at 8 months, started puppy agility and continues her obedience training every week. Her coat color is still changing, but is very thick and long. She has amazing eye contact, usually with her head cocked and a twinkle in her eye trying to anticipate what's next. Ola is maturing into an outstanding female with a wonderful, playful temperament. She will even try to engage little puppies by bringing them her toys. We are looking forward to seeing her puppies with Beau in another 14 months….wish it was sooner!
| | |
| --- | --- |
| | |
Content copyright 2018. Spirit Shepherds Long Coat German Shepherds. All rights reserved.